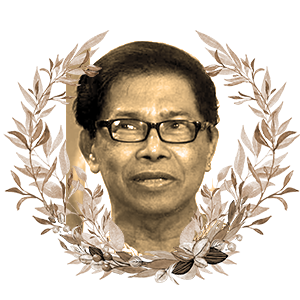 August 20, 1950 – April 21, 2020
Entertainment Journalist, Radio Host, and Singer
ALEX DATU was a freelance journalist for the entertainment media. He was also known as a radio host and performer. During the span of his career, he was dubbed "The Singing Reporter" because of his penchant for serenading listeners and viewers alike, whether on live events or on-air through a number of online and radio programs.
As an entertainment writer, Datu was known for his regular write-ups that appeared in a handful of tabloids and online media sites including Pilipino Star Ngayon, Hataw, Remate, Pilipino Mirror, and Pep.ph. He also worked with host Andy Verde on DZRH's DZRH with Love on the segment "Karaoke Express," and hosted The Stage is Yours, a show on EuroTV. In both programs, he would showcase his singing prowess alongside music industry newcomers and promote their work to help them reach a wider audience.
Born into the Islamic faith in Pagadian City, Zamboanga del Sur, Datu spent years living in Sampaloc City, Manila. In February of his last year, he finally saw his dream of performing his own single come true when he sang live at the Luneta Open Air Auditorium. The song, entitled "Like a Friend," which was composed by one of his closest friends, with its line "Just remember me when I'm gone," seemed to have hinted of what was to come just months before his passing on April 21, 2020.