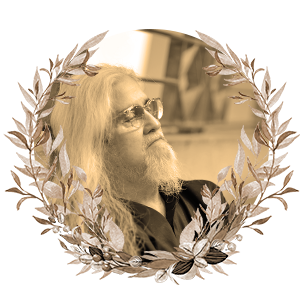 Filmmaker, TV director, writer, production designer, actor. A recipient of the Gawad CCP Para sa Sining, he made his mark during what's considered the Second Golden Age of Philippine Cinema.
August 25, 1943 – May 7, 2020
Maurice Claudio Luis de Luzuriaga Gallaga, known as PEQUE GALLAGA (1943-2020) was an acclaimed film and television director, screenwriter, production designer, and actor.
He was the recipient of a Natatanging Gawad Urian for Lifetime Achievement in Film in 2008, a Gawad CCP Para sa Sining (Film) from the Cultural Center of the Philippines in 2004, and an Ulirang Alagad ng Pelikula sa Likod ng Kamera from the PMPC Star Awards for Movies in 2014.
His most notable contribution to the industry is his landmark film Oro, Plata, Mata, 1982, adjudged Best Picture and earned for him the Best Director award at Gawad Urian. It won the Special Jury Award at the Manila International Film Festival, and was the recipient of an award from the International Film Festival of Flanders-Ghent, Belgium in 1983. Unfaithful Wife, 1986, reaped Catholic Mass Media Awards and PMPC awards in 1987.
Gallaga was born in Manila to planter Conchita Ruiz de Luzuriaga, and Ricardo S. Gallaga, on August 25, 1943. He attended grade school and high school at De La Salle University Manila. He finished his BA, major in English, at University of St. La Salle in Bacolod where American brother Br. Alexis Gonzales, fostered his interest in theater.
After college, Gallaga directed TV musical variety shows. In 1971, he co-directed his first film Binhi, with Antonio Jose "Butch" Perez.
Gallaga first earned recognition from Gawad Urian and the Metro Manila Film Festival for the production design of Ganito Kami Noon, Paano Kayo Ngayon? (with Laida Lim-Perez) in 1976, and in 1980 for Manila by Night (aka City After Dark).
He won a screenplay contest organized by the Experimental Cinema of the Philippines; and received the Best Screenplay award from MMFF for Once Upon a Time in 1987.
Gallaga directed the critically-acclaimed Scorpio Nights and Virgin Forest, both in 1985; the "Manananggal" episode of Shake, Rattle & Roll, 1984; and Magic Temple, 1996.
Director Terence Malick – by the way visuals tell a story as well as dialogue can – influenced Gallaga; and so did Spielberg, Coppola and Peckinpah.
Gallaga was president of the Directors' Guild of the Philippines, Inc. and vice head of the National Committee on Cinema of the National Commission for Culture and the Arts from 2004 to 2007. He devoted the last 25 years of his life mentoring others. As artist-in-residence at USLS where he taught Theater, Film and Television, he often quoted Voltaire's "Make your garden grow" from Candide to encourage students to nurture their artistry and community. He and Madeleine Dacanay have 5 children. He passed away on May 7, 2020.