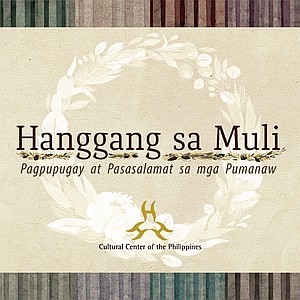 A dedicated volunteer who mobilized donations of art materials and books during the COVID-19 lockdown
July 8, 1981 – December 25, 2021
Roussel "Russ" Gajete-Cuevas was the volunteer who mobilized truckloads of donations of art materials and books during the lockdowns of the COVID-19 pandemic. She was the founder of Lingap Karunungan. She gathered and melted old, broken, and used crayons to mold them into new ones. Russ personally disinfected the donations she received. She laid out the donated items in her sala to disinfect them and let them air out. Volunteers picked up these donations to distribute them to different beneficiaries.
The donations that Russ lovingly prepared reached the Locally Stranded Individuals (LSI) staying at the army gym in Taguig City in July 2020. She prepared 50 art kits for the kids who took temporary shelter at the gym with their families as they waited for government-sponsored flights back home to their provinces. The art kits were turned over to another dedicated volunteer, Nestor Galeno Dabi, with the LSI operations at the army gym.
Books and art kits from Lingap Karunungan reached various schools, libraries, and volunteer initiatives from the networks of the Intertextual Division of the Cultural Center of the Philippines and Mr. Anthony John "Tuni" Balisi. Aklatan sa Kostal, through Ms. Sol Arquiza, received donations of flash drives from Lingap Karunungan. Russ had also given Ricky de Castro the art kits that he had brought to Quezon, Albay, and Cavite.
In 2020, Russ had also partnered Lingap Karunungan with Rural Rising Philippines, a social enterprise that sold rescued vegetables bought directly from farmers, to deliver school supplies to schools in provinces where the farmers reside.
Public school teachers also asked her for help and confided in her the challenges they were going through to make learning possible for their students during the pandemic. She supported them by sending donations of bond paper, printing supplies, and other school related materials.
Russ cared so deeply about children, education, and the environment. That love was tangible in every pencil, recycled crayon, bond paper, book, and many other donations which she solicited, packed, and prepared for each beneficiary or volunteer.
Despite the gloom and the seeming hopelessness during the earlier days of the pandemic, Russ made the world colorful for children with her never-ending supply of art materials and books.