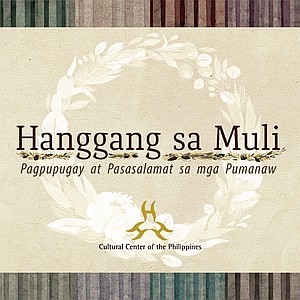 Film Actor, Writer, Director, and Producer
June 12, 1934 – January 23, 2021
Antonio D. Laxa, also known as 'Tony Ferrer,' was a film actor, writer, director, and producer. He was born in Macabebe, Pampanga on June 12, 1934. Ferrer started out as a supporting actor in the early 1960's, playing second fiddle to the likes of Fernando Poe Jr. and Joseph Estrada.
Ferrer first appeared in "Kilabot sa Barilan" (Gunfight Terror), 1961, and portrayed supporting roles to Joseph Estrada, Zaldy Zshornack, Romeo Vasquez, and Fernando Poe Jr. in "Mga Tigreng Taga-Bukid" (Tigers from the Countryside) and "Suicide Commandos," 1962. His first starring role was in "Markong Bagsik" (Marko the Cruel One), 1962.
It was not until Ferrer depicted the role of James Bond-like spy Tony Falcon, Agent X-44, in the 1966 Manila Film Festival top-grosser "Sabotage" that he became a box-office star and the most successful secret agent in local films. He was paired off with popular and attractive women in over a dozen X-44 movies afterwards. Some of these films were shown all throughout Asia. He also starred in international movies with Christopher Lee in "The Vengeance of Fu Manchu," 1967; with Chris Mitchum in "Cosa Nostra Asia," 1974; with Pat Anderson in "Cover Girl Models," 1975; and with Fred Williamson in "Blind Rage," 1978.
Ferrer established Margarita Productions, which made Efren Piñon's "Sabotage II," 1978. He later wrote, produced, and directed "Legs Katawan Babae" (Legs Body Woman), 1981. He appeared with Ramon Revilla in "Nardong Putik," 1972; with Niño Muhlach in "Wonder Boy," 1976; with Nora Aunor in "Sa Lungga ng mga Daga" (In the Rathole), 1978; with Lito Lapid in "Back to Back"; with Ramon Zamora in "Experts"; and with Rey Malonzo in "Deadly Fighters," 1979. Other films he had appeared in were "Pangkat Do or Die" (Do or Die Group), 1980 with Ace Vergel; "Y'ur Height Only," 1981, with Weng-Weng; "Dope Grandfathers" with Vic Vargas; "Over My Dead Body," 1983, with Bembol Roco and Efren Reyes; "Chinatown: Sa Kuko ng Dragon" (Chinatown: In the Claws of the Dragon), 1988, with Bong Revilla; "Isang Milyon sa Ulo ng Cobra" (A Million on the Head of the Cobra), 1990, with Jess Lapid Jr.; and in the remake of "Agent X-44," 2007, with Vhong Navarro. In 2009, he also appeared in the music video of a Manila-based band Juan Pablo Dream. Ferrer has done more than 200 movies in his lifetime.
Ferrer won Best Actor at the Quezon City Film Festival for "Sapagkat Sila'y Aming mga Anak" (Because They Are Our Children), 1970, and was a recipient of the Don Ciriaco Memorial Award from the Filipino Academy of Movie Arts and Sciences in 1974 for his achievements in the movies. As a rated karateka, he was an adjudged middle-weight karate champion in the Karate Congress of Asia, 1967, and was also awarded the gold trophy as Most Outstanding Exponent of Karate in Asia by the World Karate Federation, 1968.
He died in Pasig City on January 23, 2021 at the age of 86 due to complications of his advanced age. He was the younger brother of film producer Espiridion Laxa of Tagalog Ilang-Ilang Productions. Actor Maricel Laxa is his daughter with Imelda Ilanan, while former actor Mutya Laxa and Falcon are his children with his "Golden Child" co-actor Alice T. Crisostomo, first Mutya ng Pilipinas. Donny Pangilinan, one of the promising actors in the Philippines today, is his grandson.
"I've been an avid fan of Agent X-44 from an early age, and now, I am a senior citizen, too. Rest in peace, our Philippine cinema icon and the idol of many Filipinos, giving us hope and inspiration as an actor and family man. Thank you, our hero Agent X-44." Edwin Santos, a fan of Tony Ferrer, commented on Maricel Laxa-Pangilinan's Facebook post.
Another avid fan of Tony Ferrer, Eric T. Palmos also commented, "He used to go to our house in QC to have his car fixed way back in the 70s. He even went to my grandmother's house in Pasay and played mahjong accompanied by my dad. I used to idolize him when I was a kid. Wearing all white from head to foot was one of his trademarks. Rest in peace, Tony Falcon X-44."
"He was a remarkable, selfless man who always thought of others first, impacting a lot of lives on and off screen. We shall all remember him with fondness." his daughter Mutya said, "During his last days, he was surrounded by the care of his San Antonio family, the love of his children, and the joy and songs of his grandchildren," she continued.