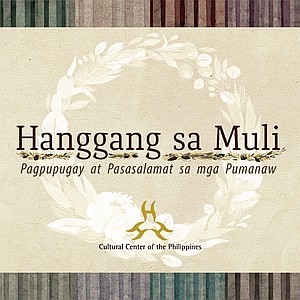 Internationally-acclaimed visual artist who specialized in equestrian and game fowl themes and subjects
1941 – 2020
SALVADOR ARELLANO (1941 – 2020), also known as Dodong Arellano, was an equestrian and game fowl artist. This very niche genre for his art would nevertheless bring him respect and acclaim among those who prize such artworks—his patrons included royalty and other wealthy and powerful figures.
Pulitzer Prize columnist Al Martinez would describe him as "a gifted artist of remarkable writing and painting skills." His patrons include Sultan Bolkiah of Brunei, Prince Charles of England, former British Prime Minister Margaret Thatcher, and Dr. Armand Hammer.
One of Arellano's paintings became the main auction piece at the fundraising dinner hosted by Prince Philip, Duke of Edinburgh. Major Ronald Ferguson, Polo Manager of the Prince of Wales, remarked: "Salvador Arellano is the appointed Official Artist of the Shakespeare Globe Cup polo event between the US and England based on his remarkable skill at equine portraiture."
Art critic Cid Reyes hailed Arellano's works thusly: "Whereas most painters will delight in a landscape, a still life, a floral arrangement, a nude, or a portrait, Arellano will mostly prefer to seek the company of avian, equine, and canine creatures. Such specialist subjects may not be your typical visual fare, perhaps beloved only of aficionados, but through the transforming brush of Arellano, they will find their way into your hearts and delight your aesthetic sense. This artist is rara avis (rare bird) indeed."
The Armand Hammer Museum Curator, Hilary Gibson, was also impressed by Arellano's "powerful work", saying that "Salvador brings to American contemporary art a personal insight into the equestrian world that few artists have achieved."
Renowned thoroughbred trainer D. Wayne Lukas, American jockey Willie Shoemaker, and Hollywood celebrity Sylvester Stallone collected Arellano's works, some of which are perpetually displayed at the Manila Polo Club; the Los Angeles Equestrian Center; and the Empire Polo Club. Dr. Madison Richardson of the US Polo Association has the most extensive collection. Legendary Polo Trainer Memo Gracida described Arellano's works as "the best polo art I've seen."
Arellano was also the sole juror (thrice) in the Watercolor Category of the Beverly Hills bi-annual art competition. His Philippines' exhibits were titled Salvador Arellano: Equine and Gamefowl Art (2015) and Kings of the Field: Gamefowl and Equine Art by Salvador Arellano (2017).
Writer Alfred Yuson, who penned the introduction to Arellano's coffee table book, "Salvador Arellano: Gamefowl Art & Other Works" (2016), wrote: "It is not technique alone that distinguishes Salvador Arellano's art, but a grand stratagem, replete with gambits and derring-do – that involves a supreme dalliance with all the myriad memories of prized birds strutting or perching in situ, or a thoroughbred trotting in prideful, amazing grace."
As Philippine Art historian Santiago Albano Pilar said, "Salvador Arellano's superb paintings prove incontestable supremacy of classical representation that has been woefully lacking in Philippine art for many years now. It should serve to inspire our new generation of artists."