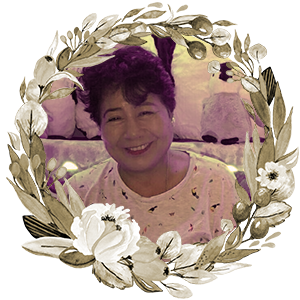 Artist and Art Space Manager
December 13, 1957 – October 23, 2021
Amelita "Ami" Miciano was the founder of the iconic bar and art space in Malate, Penguin Cafe Gallery.
Miciano opened the Penguin Cafe Gallery in the 1980s after Martial Law. She joined forces with Mary Ann Ubaldo, her friend and classmate in Schloss Klessheim, a hotel and restaurant school in Salzburg, Austria.
They brought with them fresh ideas for a bohemian-style artist's cafe in Manila, and established it when the country was recovering from the effects of Martial Law.
"To members of Manila kulturati, Miciano's name will always be synonymous with Penguin," Jerome Gomez wrote in an ANCX tribute.
Penguin Cafe Gallery became a popular hangout for artists and media people, especially after art openings and performances at the nearby Cultural Center of the Philippines. During the administration of the President Corazon Aquino, photojournalists would gather around a table over drinks and discuss how they would cover the next coup attempt.
"It was culturally and socially a practical extension of the Cultural Center in Manila and was home to many artists, writers, film directors, journalists, painters, photographers, poets, etc. from here and abroad. It was the subject of articles that came out in Vanity Fair, New York Times, and various international and local magazines, books, and newspapers," Miciano wrote in an opinion column published by the Philippine Daily Inquirer in 2013.
"The Penguin in Malate has a lot of history and it belongs to many people who grew up there at that particular time," she added.
In her 1996 piece on Malate nightlife, the New York Times' Karen Emmons described Penguin as a pioneering art space:
"On the opposite side of the circle is the Penguin Cafe (closed Mondays), a Casablanca-like place with an ivy-covered patio and soft lights warming the Art Deco-ish red cloth banquettes, marble tables, and black chairs. It was the first to have monthly art and photo exhibits that other cafes now mimic."
A friend of Ami book designer Ige Ramos said Penguin Cafe Gallery "democratized European cuisine, fine wine, and world music to the 'starving artists'."
Writer-artist Glenna Aquino describes Miciano as "easy to like and friendly to a fault, a giving person and a bohemian spirit."
"I grew up as a child at the old Penguin Cafe Gallery in Malate. My ninang Ami Miciano would treat me to free scoops of ice cream, and I've had some of my fondest memories there," painter and poet Maxine Syjuco wrote on Inquirer Lifestyle.
Miciano operated the cafe for 25 years, but due to health concerns, halted its operations in 2005. She died of COVID-19 last October 23, 2021.
Curator Angel Velasco Shaw remembers Miciano as "the mayor, ambassador, and soul of the Manila art scene since the early 80s."
Writer Norma Olizon-Chikiamco shared this in her Philippine Star newspaper article: Ami was such a beloved member of the group. Not only was she adept at playing the ukulele (and also the guitar), she was also a sweet friend to everyone. Because we both love music, reading and good food, Ami and I would often go to concerts together, and exchange books and recipes. One of our favorite activities was attending the cooking classes at the Maya Kitchen, where we learned treasured recipes from guest chefs. She also had a beautiful herb garden, where I was always welcome to pick rosemary, basil, dill and other herbs for my home cooking… Ami's untimely demise has left a void in the hearts of many, this writer's included. Just when I think I have somewhat gotten over her death, something — a song, a dish and recently that box of brownie mix — would pop up and remind me of her — and I'd feel despondent all over again.
Shaw told ANCX, "No matter who you were or where you came from, who you knew well, knew slightly or did not know at all, Ami would find a way to greet you–a gentle nod of her head, big smile, twinkle in her eyes, a warm hug, or with glass of your favorite drink. Her love for all forms of art, multiple ways of supporting them, and vision of what could be and what was to come is founded in her own life as an artist."
"Ami was a pioneer, artist, chef, até, healer, sister, aunt, and grand-aunt," Shaw added. "A one-of-a-kind spirit with a heart of gold whose brilliance will never dim."