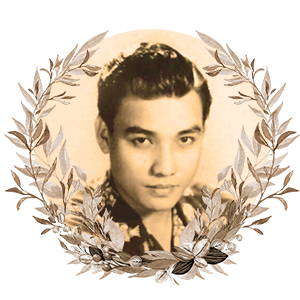 Actor and movie producer. One of the three legends of Philippine Cinema (along with Fernando Poe, Jr. and Joseph Estrada). After leaving acting, he ran for public service and became a senator.
March 8, 1927 – June 26, 2020
RAMON REVILLA, (1927-2020) full name JOSÉ ACUÑA BAUTISTA, SR, was a renowned entertainment icon, veteran actor, producer, writer, and director. His most notable roles included fictional and real-life characters such as Nardong Putik (1972), Pepeng Agimat (1973), and Tiagong Akyat (1973). He was a Senator of the Republic of the Philippines (1992-2004).
Revilla was dubbed, "Hari ng Agimat" in the Philippine film industry, because his most popular film roles were all real-life characters who, as legend has it, possessed magical powers derived from "agimat", which are amulets or talismans.
Revilla's film career spanned five decades and over 70 films. He also established his own movie company, Imus Productions, where he served as producer, director, and writer. His accolades include the FAMAS Best Actor (1973 for Tiagong Akyat); Outstanding Film Production (1975); Socio-civic Leader (1975); Outstanding Producer of the Year (1976); Box Office King (1979), and Most Outstanding Actor of the Year (1979).
He was conferred the 2005 FAMAS Presidential Award and received a Lifetime Achievement Award from the Catholic Mass Media Awards in 2011. He was also given the Sino-Phil Asia International Peace Award for Performing Arts in 2020 (posthumous).
Philippine lawmakers, both in Senate and in Congress, nominated him to become a National Artist for Film, saying that "he has contributed immensely to the development of Philippine art; his movies depicted not only the Filipino way of life but also our unique culture and strong ideals."
ABS-CBN adapted his four notable films in a television series called Agimat: Ang mga Alamat ni Ramon Revilla. As a legislator, he pursued laws advancing sports, culture, and the arts, such as the Children's Media Act of 1997 (RA 8370) when he was the chairman of the Committee on Motion Pictures and Television; the Sports Benefits and Incentives Act of 2001 (RA 9064): and the RA 8757 which established the Philippine Sports Hall of Fame in 1999.
When he was chairman of the Senate Public Information and Mass Media Committee, he formulated the "Media Security Bill," imposing additional penalties on individuals who willingly curtail or stifle press freedom. He also filed Senate Bill 1959, creating the Film Development Board and granting tax rewards to movie producers whose films are top-rated. His biography in the Senate Archive called it "the needed impetus to revive the slowly dying Philippine movie industry and give the Filipino audience motion pictures with enduring social, cultural, and moral values."
Among his other distinguished legislations are the Public Works and Highways Infrastructure Program Act of 1995 that made him known as the "Father of Public Works Act," RA 8294, now known as the "Revilla Law"; and the RA 9255 allowing illegitimate children to use the surname of their father. His alma mater, Far Eastern University (FEU), recognized him in 1997 as its Outstanding Alumnus for his invaluable contributions to society. He passed away on June 26, 2020 and was buried the next day with full military honors.