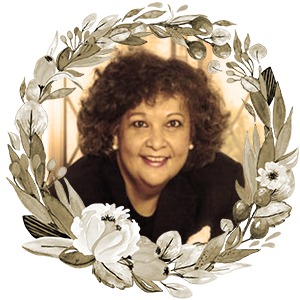 Actor, Director, and Stage Mother of Philippine Theater
April 28, 1941 – May 23, 2021
Carmen Barredo (Carmen Johnson Barredo), also known as Baby Barredo, was a theater actor and director.
She was born in Manila on 28 April 1941. She was the daughter of Manuel Barredo and Josephine Johnson. Her adopted daughter is Charlie Barredo. Her artist-relatives include theater actor Juan Miguel "JM" Rodriguez, dancer/choreographers Julie and Rose Borromeo, lighting designers Lito Borromeo and Tomas Borromeo, prima ballerina Maniya Barredo, singer and actor Ria Barredo, visual artist and sculptor Gabriel Barredo, and actors Liza Infante-Robinson, Cara Barredo, Danielle Barredo-Eckstein, and Maya Barredo-Duffy.
Barredo was trained early in ballet and piano. She attended workshops under Harold Lang and the British Voyage Theater. She attended elementary and high school at St. Scholastica's College and received a bachelor of arts in literature from St. Paul College, Manila, 1962. She went to the American Academy of Dramatic Arts for postgraduate studies in theater, 1963; the Juilliard School for voice in 1964; University of South Dakota for a masteral degree in theater, 1966-1967; and Indiana University for a course in music, 1965-1966. She has lectured to teachers on music, speech, and drama at St. Joseph's College.
She was one of the five founding members of Repertory Philippines (Rep) in 1967 and its founding associate artistic director. She assumed the position of artistic director upon the death of Zeneida Amador in 2004. She was a musical director or director of many Rep musicals. For Rep, she performed in My Fair Lady as Eliza Doolittle, Camelot as Guinevere, Fiddler on the Roof as Golda, The Fantasticks as Luisa, Stop the World, I Want to Get Off! in multiple roles, Mame as Marne, A Chorus Line as Maggie, I Do! I Do! as Agnes, The King and I as Anna, Hello, Dolly! as Dolly, Kismet as Marsinah, The Sound of Music as Maria, Man of La Mancha as Aldonza, and Evita as Evita. She also appeared in The Rose Tattoo as Serafina, The Glass Menagerie as Amanda, Educating Rita as Rita, The Importance of Being Earnest as Lady Bracknell, Who's Afraid of Virginia Woolf? as Martha, Lysistrata as Fyrena, Same Time, Next Year as Doris, Cat on a Hot Tin Roof as Maggie, Private Lives as Amanda, The Prime of Ms. Jean Brodie as Jean Brodie, The Owl and the Pussycat as Doris, and August: Osage County as Violet Weston. As a director, she worked on Rep's Annie, Pirates of Penzance, The Diary of Anne Frank, Steel Magnolias, Yankee Panky, Scrooge: The Stingiest Man in Town, Member of the Wedding, Whose Life Is It Anyway?, P.S. Your Cat Is Dead, and You're a Good Man, Charlie Brown.
She was a mainstay of the TV show Sta. Zita and Mary Rose, 1968-1970; hosted Teens in Perspective, 1970-1971; and appeared in the TV musical series Baby Is My Name.
She died in Taguig City on 23 May 2021. She was 80 years old.
Repertory Philippines expressed these kind words: Tita Baby was a consummate artist—a compleat actress, sublime singer, brilliant director, and theatrical creative genius. Known for her unrelenting passion and discipline, artistic excellence, boldness, and abounding love, Tita Baby's legacy lives on in every REP artist and audience member whose love and passion for theater she has powerfully and indelibly set alight.
Barredo was elevated to the Aliw Awards Hall of Fame for winning Best Actress in a Musical for three consecutive years, 1977-1979. In 1980, she was nominated for the Aliw Entertainer of the Year award. She was named one of the Ten Outstanding Women in the Nation's Service in 1983. In 1993, Barredo was awarded the Patnubay ng Sining at Kalinangan award for theater by the city of Manila. Philstage awarded her the Natatanging Gawad Buhay (Lifetime Achievement Award) in 2011 and gave her another recognition in 2017.
Chris Millado, the Vice President and Artistic Director of the Cultural Center of the Philippines, shared his memory of the departed on social media: I never thought I would get to call you "Tita Baby". You were always THE Baby Barredo of theater legend. Having been nurtured in Filipino language theater, the English language productions of Repertory Philippines belonged to the extreme opposite of my artistic and political spectrum, or so I thought. Up until Liesl Batucan, who then was Artistic Associate, broached the idea of directing "August Osage County" for Rep's 48th Season. The offer came with a non-negotiable: Baby Barredo will play the lead role of Violet Weston – the malevolent and drug-addled matriarch that sets the domestic drama spinning down to hell. I had my doubts. The role was physically and emotionally demanding. Besides having the most lines, the character's dialogue required razor-sharp delivery and sporadic descents into gibberish as the cocktail of drugs supposedly took over. The big brawl to end Act One required precise execution of stage fight choreography. And in the final scene, the character had to manage several flights of stairs up to the attic which occupied the highest point on the set. How could Tita Baby, then past seventy, with an earnest smoker's cough that would render her breathless after taking a few vigorous steps across the stage manage all of these physicalities required by the role? After confiding with Liesl, she just knowingly smiled back as if to say "She can do it."
Writer and media personality Pablo Tariman penned a poem for his dear friend Baby:
You have lived life
You have lived theater to the hilt.
When theaters reopen
(And hopefully it won't be long)
You will be remembered
As one who lived
A thousand lives
While living your own.
Such is the beauty of theater
Life is relived
Sorrow and joy amplified
Or toned down
And realizing
One of the lives portrayed
Was inherently your own.