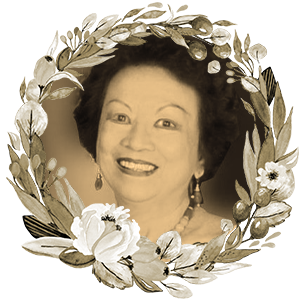 Landscape Architect
September 15, 1953 – January 28, 2022
Born in Manila, Dolores Quimbo-Perez, also fondly known as "Dolly," was recognized as the first Filipina landscape architect and dubbed the "Mother of Philippine Landscape Architecture."
Perez graduated from the University of Santo Tomas with a Bachelor of Science in Architecture in 1957. The dean of the college at that time, noted architect-planner Angel Nakpil, recommended that Perez take a master's degree in landscape architecture overseas because of the lack of Filipinos in the field. In 1962, Perez finished her Master's Degree in Landscape Architecture at the University of California Berkeley.
Perez designed the Nicanor Reyes Memorial Square in collaboration with National Artist for Visual Arts Vicente Manansala, and landscaped Rizal Park in Manila; the Dambana ng Kagitingan in Mount Samat, Bataan; the Libingan ng mga Bayani in Fort Bonifacio, Taguig; Silay Park in Negros Occidental; Children's Park at the University of the Philippines (UP) Diliman; Taal Vista Lodge in Tagaytay; the Meralco Compound in Pasig; and the Manila Polo Club in Makati.
Former Philippine Ambassador to the United States Willy C. Gaa described Perez as someone "who pioneered the profession in the Philippines, built her name in the industry, and trained today's generation of landscape architects."
In 1977, Perez founded the Philippine Association of Landscape Architects and championed initiatives to bring the profession to the attention of the public and allied professionals, eventually leading to a law recognizing the profession and regulating its practice via the Professional Regulation Commission.
In an Inquirer.net feature, architect Vittoria Lou Mawis said this of Perez: "In a time when her field was still considered 'glorified gardening,' Perez brought art to the landscape. Big or small, she considered every project a masterpiece, a way of showcasing one's God-given talent. Thankfully, her hard work over the years has paid off. Together with other recognized pioneers in the field, Perez helped make landscape architecture become a recognized profession in the Philippines."
From 1978 to 1987, Perez taught at the Department of Landscape Architecture at UP Diliman and served as department chair from 1983 to 1985. Perez was also a long-time collaborator with Far Eastern University (FEU), and created the landscape of FEU Manila.
Perez wrote two books – Home Haven Heaven (2007) where she discussed planning and building one's dream house, and Your Garden, Your Eden (2009), which explores how plants can transform and bring life to domestic spaces.