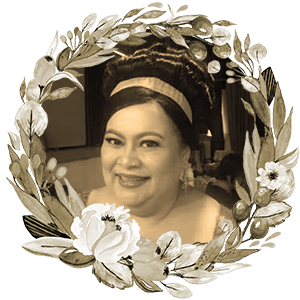 Theater actor, TV commercial artist, and kiddy theater educator
May 25, 1978 – June 14, 2020
IRENE H. DELARMENTE (also known as Manay Irene, Reyna ng QT-han, Quality Time or QuenTuhan, 1978-2020) was a theater actor, children's theater educator, event host, TV commercial artist, and occasional film actor. She was passionate about her craft and enthusiastically shared it with others, either as a performer or as a teacher.
Delarmente contributed to the success of many big musicals as a "tremendously talented and creative" stage performer, said Imee Delarmente, her eldest sister. "Theater is her life, entertaining people is her passion, which also became her means to provide for herself, her family, and a means to mentor others."
Delarmente spent a decade of her career as a resident play-acting teacher for children in Trumpets Playshop including its summer acting workshops.
Full of energy and infectious laughter, Delarmente's talent enriched musicals such as Mansyon, Isang Musikal (Abelardo Hall), ZsaZsa Zaturnnah Ze Muzikal (Tanghalang Pilipino), Bituing Walang Ningning (Newport Theater), and Maxie the Musical: Ang Pagdadalaga ni Maximo Oliveros (Bit by Bit Company in cooperation with the PETA Theater Center and the Cultural Center of the Philipines), to name a few.
Delarmente made Carlos Celdran's historical performance art shows like Living La Vida Imelda more lively. She also made audiences laugh at her interactive theater performances at the Heroes Square Intramuros; this was aside from doing works for other theater outfits like the Dulaang UP, CCP Virgin Labfest, and CCP NTF.
Delarmente appeared in films like Puntod (2009) and Emir (2010), while her last major TV commercial project was Surf Dreamgirls.
Ever witty and able to hold audiences well, Delarmente was a much sought-after event host of companies like Trumpets Playshop, Kids Acts Philippines, and San Miguel Corporation.
Farrah Mauricio-Javier, a college classmate and friend, calls her the gel which held the class "she was our president whose laughter and banter will always be remembered." Always a good leader and a voice of reason and wisdom, she helped friends by giving quality time and would sincerely listen to their own stories of struggle and triumphs.
Delarmente brought "brightness and laughter in all her children's musical theater classes" Trumpets Playshop posted. "She really had this awesome gift of being able to connect effectively to kids," Imee adds "and helping them boost their confidence."
After college, Delarmente became the family breadwinner and worked for about seven years as a copywriter in an ads company. Her exceptional love for her family made her look for great deals to stretch her income, "and buy restaurant or hotel vouchers to treat our family during special occasions and birthday celebrations," Imee recounts.
Born on 25 May 1978, she grew up in Pasay City where she graduated from St. Mary's Academy and took Bachelor of Arts in Communication Arts from the University of Santo Tomas in 1999.
Delarmente lived life to the fullest. She was a big ball of energy, a certified lover of life, music, good food, and quality time spent with friends. She left a big void at the theater with her early departure from the stage of life.