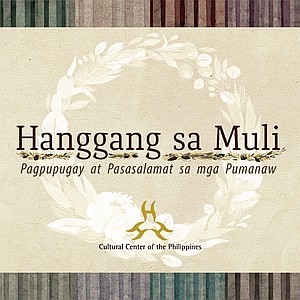 Tattoo artist, entrepreneur, teacher
1969 – 2020
RICKY C. STA. ANA (1969 – 2020), full name Robert Sta. Ana, also known as Supremo, is an award-winning tattoo artist who owned and operated the Skinworkz Tattoo Shop with multiple branches all over Metro Manila. His work and reputation are known to many musicians, athletes, artists, actors, and celebrities; not just all over the Philippines but also among tattoo enthusiasts around the world.
Even as a young boy, Ricky had always enjoyed drawing cartoon and comic characters during his idle moments. As he grew up to be an adventurous young man, he would sometimes get into trouble with the wrong crowd. As a result, he went to jail and drug rehabilitation on several occasions. These life experiences toughened him up and exposed him to tattoo art which was common among his fellow inmates. Fascinated by the craft, he learned all that he could about designs and techniques. Upon his release, he brought these to the outside world. With the help of some family money, he set up the first Skinworkz shop in Cartimar Arcade.
By promoting his art in music venues and winning tattoo competitions, Ricky would soon be a familiar name among artists. Soon, his tattoo shop would receive a steady stream of customers, as well as new tattoo artists who wanted to learn from him. Ricky was generous with his time and knowledge. He would guide up and coming artists about designing, health & safety, equipment maintenance, and business management – things he was never taught about during his early years in the business. Fueled by hard work and generosity, his business and network flourished.
Later, he would be elected as President of the Philippine Tattoo Artists Guild (PhilTAG), an organization that helps support and educate tattoo artists so that they can make a better living from their art. Through the organization, he co-founded Dutdutan, the Philippines' premier tattoo art convention which draws around 15,000 participants from all over the world each year. He also started the "Tattoo the World" program which gave tattoo artists job opportunities, medical assistance, and events to showcase their talents.
His work helped popularize tattoo art and greatly helped remove the stigma attached to the art form previously associated only with criminals and inmates. It also helped people rediscover their proud heritage through indigenous Filipino-inspired designs. The promotion and education programs PhilTAG organized made the Philippines a safer and more accepting place for people who love body art. Today, many more people see tattoos as cool and aspirational instead of being something to be feared or judged. Ricky created beauty from pain – that was the story of his life.