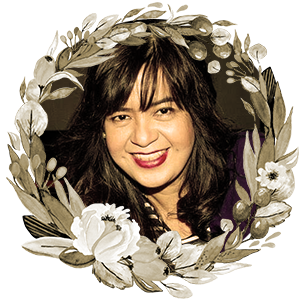 Veteran Journalist, Award-winning Filmmaker, Writer
January 4, 1970 – December 20, 2021
Arlyn Dela Cruz was a journalist, director, writer, artist, painter, and producer.
She obtained a political science degree at the Virgen de los Remedios College in Subic, Zambales. However, her creative passion led her to journalism and filmmaking.
In the late '90s, she began her media career as a reporter at DZBB, handled by the veteran broadcaster Rafael "Paeng" Yabut. She moved to ABS-CBN in 1994 where she became a field anchor, senior reporter, and then the news bureau chief of the network. She moved to ABC-5 in 1996 and joined Net 25 as head of current affairs in February 2001. She also worked for Radio Mindanao Network and Inquirer Radio as its news director.
Dela Cruz was also one of Inquirer's correspondents-at-large and a columnist of its sister publication, Bandera.
As she lived her dream of being a journalist, she endured many challenging times. In January 2002, she was out of contact for nearly four months when she was kidnapped by rebels in Basilan while on assignment there.
She later dove into making films. Pusit, The Barker, Bubog, Tibak: The Story of the Kabataang Makabayan (which delves into the life of Jose Ma. Sison), Immaculada, A Mother's Love, Mandirigma, and the award-winning Maratabat are some of her best pieces. She also created Captive, a television series.
In 2016, her debut independent film Maratabat, about the clash of political clans in Mindanao, was recognized as the Best International Film in the People's Film Festival held in Harlem, New York. The film was originally an entry in the New Wave Category of the 2014 Metro Manila Film Festival.
Dela Cruz also won the Best Screenwriter award in the 2015 PMPC Star Awards for the same film. Her screenplays in general depicted her interests, stand, and advocacies about the country's cultural and political issues.
She also ventured into acting, appearing in at least two of her films and in Kinatay by director Brillante Mendoza.
Dela Cruz suffered health issues, among them a stroke in June 2019. She turned to painting for therapy to recover and rehabilitate, and in February 2020 held her first art exhibit, "Hindi Ako Pintor" in Makati City. She also held a second exhibit some time later.
She passed away at the age of 51 after a six-year battle with colon cancer. Her children attest to how fearlessly she faced that challenge.
"The disease did not conquer her zest for life and adventure, and she approached every new day armed with her razor-sharp wit and creativity," her daughters Katrina Greta and Dominique wrote on her Facebook page.
When asked in an interview during her first exhibit about what she wanted to communicate through her art, Dela Cruz replied: "I want to say a lot of things, but if there's one thing that I want my works to be remembered for, it's the idea that you should not be afraid to face your problems head-on.
"Don't get me wrong, fear is real in the same way as depression is real. If you encounter it, you have to have the ability to face it and overcome it."