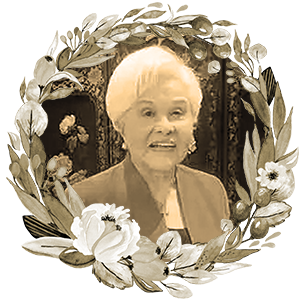 LVN actress and glamorous screen goddess during Philippine cinema's Golden Age
1928 – 2020
LILIA DIZON (1928–2020), real name CLAIR DIZON STRAUSS, was a film and television actor during the First Golden Age of Philippine Cinema when, like Hollywood, actors thrived under the care of major film studios. She received the Best Actress award for her performance in LVN Pictures' Kandelerong Pilak at the 1954 Cambodia Film Festival. Dizon was the first Filipino actress to win that honor in an Asian film festival.
In an old interview, Dizon said she owes her break to movie director Susana de Guzman. It was de Guzman who came up with the screen name. She first appeared in the movie Oo, Ako'y Espiya in 1946. Her first starring role was in Kamagong in 1947, but it was in the movie Alias Sakim in 1947, where she starred with Leopoldo Salcedo, that she caught the public's attention.
As a contract star of LVN Pictures, Dizon became popular for doing what were then considered provocatively sexy roles in movies such as Kaaway ng Babae, Kambal na Ligaya, and Perfidia in 1948; Makabagong Pilipina in 1949; Venus in 1951; Bahaullah in 1952; Kuwintas ng Pasakit in 1953; and Doce Pares in 1954. After her contract with LVN expired, she made films with other movie companies, among them Premiere Productions with Sanda Wong in 1995 and Everlasting Pictures with Simaron in 1955. She retired from acting at the peak of her career in the 60s but returned periodically, delivering the same acting fervor as before. Her most recent appearances were in the films Wrinkles in 2006 and Paraiso: Tatlong Kwento ng Pag-asa in 2007. Dizon also appeared in the debut film of her son, Christopher de Leon, Tinimbang Ka Ngunit Kulang in 1974, under the direction of Lino Brocka.
Beauty queen Mariel de Leon, daughter of Christopher de Leon and Sandy Andolong, wrote about her grandmother on social media: "She lived such an exciting life. As a young girl, she experienced the effects of World War II in the Philippines. She would tell me so much stories about all the things she went through during that time. She then blossomed into a beautiful woman and into the glamorous screen goddess – Lilia Dizon."
Indeed, Lilia Dizon was a real Bathaluman of the film industry, a goddess that graced the silver screen with her remarkable acting and brave portrayals, making her not only distinct from her contemporaries— but also a benchmark of the Filipino actor's creativity, artistry, and professionalism to explore new facets of acting beyond expectation or even against the tide.