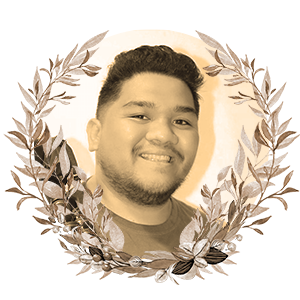 Vlogger, writer, comedian, and radio disc jockey who became one of the most popular Filipino social media influencers, with millions of followers.
September 22, 1993 – September 4, 2020
LLOYD CAFÉ CADENA (also known as Kween LC, 1993-2020) was one of the pioneer vloggers in the Philippines. He was also an author, comedian, radio disc jockey, boyband member, and philanthropist. He started creating content in his main YouTube channel, Lloyd Cafe Cadena, in 2011, which has since gained 5.82 million subscribers and 473,141,269 views. His vlogging channel, "Lloyd Cafe Cadena VLOGS," has reached 3.58 million subscribers and 284,833,267 views. The New York Post and Manila Standard would describe him as "one of the country's most popular vloggers."
Both of his YouTube channels received the YouTube Golden Creator Award for hitting millions of subscribers. Among his most popular videos are parodies of daily life events and challenges such as Mga Ganap sa Jeepney, LAPTRIP to Bes! (10.8M views), Mga Ganap sa Loob ng Classroom, Laptrip Ka Dito! (6.7M views), and Maging YouTuber o Artista? (6.5M views) where he collaborated with celebrity sisters Tony and Alex Gonzaga.
His humorous videos made his fans' "bad days much lighter," and he won the Best Comedy on YouTube prize from Globe Tatt Awards in 2013. His other awards included Favorite Influencer of the Year from LIONHEARTV: RAWR Awards in 2016, and the YouTube Personality Award from Influence Asia in 2017.
Cadena also published books, including Eng Serep Megwele (2014); Hopia (2015); Mahal Ko Na Siya… Rak Na Itu!!! (2016), and Ex-Rated (2018).
He formed a boyband called The Bookmarks in 2013 to encourage more youths to read and make book-signing events more fun. He worked as a DJ at 93.9 iFM's "Gabi ng Hanash" (2014) and later at 90.7 Love Radio's "KarLloyd" (2017).
He was a known humanitarian. In 2019, the Creator and Influencer Council of the Philippines (CICC) conferred him with the Social Good Award for his generosity and charitable works. Amanda Lago of Rappler would write of him: "The internet can be a toxic, depressing place, but with one Lloyd Cadena, it didn't seem so bad. He gave many of his fans a reason to laugh, but more importantly, a reason to believe that there is still some good in the world… His kindness was always on show, but it never seemed to be for show."
For fans and admirers like Hong Kong YouTube star Richard Juan, Cadena leaves a lasting legacy and will always be remembered as "one of the funniest, non-toxic, and humble YouTubers." He was born on September 22, 1993 in Parañaque and earned his degree in Financial Management from Colegio de San Juan de Letran.
Share your memories by commenting below