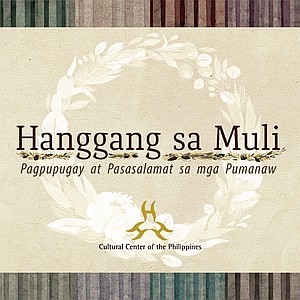 Jazz Pianist, Mentor, and Musical Director
September 16, 1936 – January 31, 2022
Romy Posadas or "Mang Romy," as the younger generation called him, was considered to be one of the three pillars of jazz piano music in the Philippines, together with fellow pianists Romy Katindig and Emil Mijares. He also served as the musical director for performances at the Hong Kong Marriott Hotel, and a mentor to many aspiring Filipino musicians.
He came from a family of musicians: his father, a dentist, could play the violin, and his mother was a piano teacher. His siblings were also musically inclined: Juliet played piano, Boy and Vicky were singers, and Vilma was an accomplished music teacher. Another sister, Celia, though she wasn't a musician, had great taste in music.
Romy could play the piano as young as five. In college, he majored in piano at the University of the Philippines Conservatory of Music, where he also first discovered jazz. His daughter Rowena said, "He got suspended from school a couple of times because he was caught playing jazz." Among his influences were Cal Tjader, Dave Brubeck, and George Shearing.
In 1958, he started playing professionally at Manhattan Club along Shaw Boulevard with his first band, a Latin jazz quartet. Romy and his group also played at the Champagne Room in the Manila Hotel (1961), and Tap Room of the Manila Hotel with Menchu Apostol (1982). He also spent 20 years playing in Hong Kong, seven years of it at the Crown Colony's Hyatt and another seven at the Marriott, where he also served as the musical director of all the hotel's outlets.
Romy also played at the Hilton in Thailand for seven years, and another year at the Intercontinental Hotel in Singapore before he returned to the Philippines to play at the Manila Hotel and Century Park Hotel.
He was the first Filipino to perform twice at the Monterey Jazz Festival in California, in 1981 and 1982. In 1982, he received an Aliw Award for Best Jazz Band and Best Instrumentalist, and was recognized by JazzPhil-USA with its prestigious Lifetime Achievement Award in 2012.
He died at age 85; according to his daughter Rowena, due to old age and his "frustration that he can no longer do what he loves most — playing piano to entertain people."
Columnist Margaux Salcedo, a big fan of Romy's performances, wrote in her tribute to him, "Romy Posadas' music was…just like Lenotre eclair or Tsukiji otoro: after savoring the bite, what was in your hands may be gone but the taste is imprinted in your memory forever."
She added: "But like a painter whose strokes one would recognize immediately, his style was as distinct as it was enrapturing, so for those who love jazz, his music will last in our memories forever."