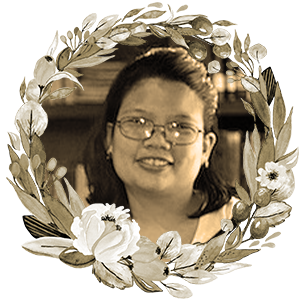 Writer and Film Critic
April 29, 1978 – April 27, 2022
Ina Avellana Cosio worked as a freelance writer and served as a coordinator in the Film Development Council of the Philippines for the 11th International Silent Film Festival. She was also a researcher for the University of the Philippines Film Institute and was a member of Freelance Writers' Guild of the Philippines and the Society of Filipino Archivists of Film (SOFIA).
Born on April 29, 1978, Ina Avellana Cosio took Bachelor of Arts in Comparative Literature in 2003. She continued studying in 2010 as she took a master's degree related to film which was media studies at UP Diliman. Her master's thesis was awarded best thesis in MA Media Studies in 2010 entitled, "A Critical Discourse Analysis of the Image of the Filipino Women in Selected Philippine Independent Films by Filipino Women Independent Filmmakers from 2004-2007".
Ina developed gastroenteritis and was taken to the hospital on the 24th of April 2022 due to signs of dehydration. Her mental health issues also contributed to her stomach problems as she had not been eating adequately. Due to metastatic cancer, Ina passed on last April 27, 2022.
One of Ina's students from the UP Film Institute, Giano Ray C. Potes, remembered her in through a Facebook post on April 28, 2022, "Kayo po ang una kong professor sa UPFI kaya hinding hindi ko makakalimutan ang ating Philippine Film History class. Madami kayong mga ideya at mga plano base sa mga nabahagi ninyo sa klase natin, at sa mga munting pag-uusap at kamustahan. Maluwalhating paglalakbay po!"
Ina's family background developed her taste and influence in art. Her father, Allan Cosio, is a Filipino postwar and contemporary painter, sculptor, and production designer. Her mother is Ivi Avellana-Cosio, a highly respected Filipina artist–a stage performer, writer, photographer, and painter. Ina's grandparents are Lamberto Vera Avellana, the first Filipino National Artist in Theater and Film, and Daisy Avellana who was honored as National Artist of the Philippines for Theater and Film in 1999.
On May 1, 2023, Frank Cimatu, a journalist from Baguio, wrote a poem for Ina entitled "Listening to "May Day's Eve". He posted it on Facebook remembering her.
They left a mirror and a lighted candle outside the bookshop
It was 8 p.m. The restless children wouldn't dare gaze at it now.
Some were asleep with their mothers inside. If Gabe and Lissa
Would hold this reading as long as they can as they promised,
These children would be reciting the ghost story in their dreams.
We were late, the bookshop filled and saw you outside the door.
Your father was giddy enough to answer Lissa's call: Mirror, mirror,
Show to me whose woman I will be." I was passed a single malt
By Lissa's husband. I remembered asking a girl what she learned
From this and she told me that love has to wait and that love
Is not a race and all that hogwash in the time of speed dating
And swipe left. Of course, this was 1847. Intramuros was the place
To be. I would have wanted to tell her about the Intramuros tour
Of Carlos and in the church he told us about bodies that piled up
After the American bombing and that they have to bulldoze
The other cathedrals into the Pasig River because of the stench
Of unanswered prayers. And then Nick Joaquin had to write this
In 1947, not the horrible war but the horror of fading love. But now
I understood — that we were set up in a chess trap by love early on
And why we kept on playing even as we lose a dear piece of us
In our every move is what life is about. And when the reading ended
And the people clapped, I toasted the moon and told it, you are never
Evil, as Nick said. The dark mirror sometimes. But not love. Not ever.