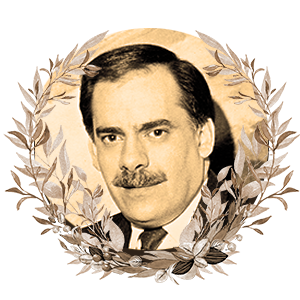 Patron of the Arts and Loving Partner and Dad
February 20, 1945 – April 7, 2020
Born Robert H. Miller, Bob was an American expat in the Philippines who was a patron of the arts. A former banker, Miller fell in love with Filipino fashion designer Ito Curata and relocated to the Philippines in the early 2000s. He fell in love with the country as well, and supported various artistic, cultural, and charitable projects and events.
Because Curata was part of the country's arts and culture set, Miller also became part of the circle, and was known as a philanthropist.
"Miller supported and volunteered in many charities. A voracious reader, he set up libraries for the underprivileged in Makati, Ortigas, and Alabang and encouraged book donation among his friends," recalled Cheche V. Moral in a Philippine Daily Inquirer tribute. Among the groups that Miller worked with was the Tuloy Foundation, which is a non-profit organization for underprivileged and marginalized children.
Miller was one of the pioneer employees at the company that would become Visa. In fact, as he himself revealed, he was recruited by Visa founder Dee W. Hock. Miller worked for Visa for 30 years, rose through the ranks, and was an executive vice president when he retired at 55.
Miller was in his 30s and Curata in his 20s when they first met in San Francisco, United States of America. At the time of their deaths from COVID-19, they had been together for close to 40 years. They are survived by their son Robert "Taj" Curata, whom they legally adopted in 2006.
Miller passed away at age 75, a month after his beloved Ito. John Silva, who met the couple in the U.S., wrote of Miller that he was "very charming," well-read, and a "gracious gentleman."
In 2018, Miller and Curata co-wrote a personal essay, "To be a father is our choice." Through the essay, the couple said, "Anyone can be a parent as long as you are able to love a child unconditionally. And as we have told Taj countless times, families are made up of various permutations—especially here in the Philippines where there are so many absentee OFW parents.
"There are families made up of mothers and titas, fathers and lolas, a tita and a lola, and etc. It may not be a perfect arrangement, but as long as the people in the arrangement love and care for each other, that's all that matters."