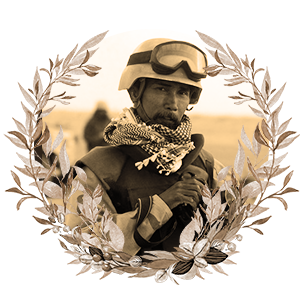 Photojournalist, three-time Pulitzer Prize nominee
October 3, 1959 – October 30, 2021
Romeo Gacad was a Pulitzer-nominated photojournalist and the Agence France Presse (AFP) photo editor for Thailand and Southeast Asia.
Gacad joined AFP as one of the founding members of the agency's international photo department in 1985. He also set up the AFP photo division in Manila during the Martial Law period in the 1980s.
Prior to that, as a Fine Arts major at the University of the Philippines, Gacad worked for the school newspaper The Philippine Collegian before becoming a freelancer.
"He was among a fierce and courageous generation of Philippine journalists who started out their careers exposing the human rights abuses under Martial Law, and would go on to forge remarkable careers promoting democracy at home and abroad," AFP wrote in a tribute.
AFP added that during his time in the Philippines, Gacad "enhanced his reputation as a photographer of unique precision, artistic flair, and calm as he covered the fall of Marcos, communist and Muslim insurgencies, and the relentless roll-call of natural disasters."
As a chief photographer for AFP, he covered the war and conflicts in the Middle East and Southeast Asia. Gacad was deployed to Iraq in 1991 and 2003, to East Timor in 1999, to five summer Olympic Games, to Afghanistan for the 2001 United States invasion, and to Myanmar for the Rohingya exodus in 2015, among many other locations.
"When you are covering war, you have to be physically and mentally strong. You can suffer so much from seeing scenes you can only see in hell, but you have to be strong and you have to tell the world this is what happens during the war," Gacad was quoted as saying in a Philippine STAR piece by Ida Anita del Mundo.
Gacad first reached the Pulitzer finals in 1989, after capturing the image of Ben Johnson crossing the finish line in the 100-meter sprint at the Seoul Olympics.
He earned his second Pulitzer nomination for his 2001 photo of an Afghan mujahideen standing on a rock, backlit by the early morning sun, as American bombs dropped nearby. TIME magazine featured it on its front cover.
Gacad was nominated again for the Pulitzer in 2003 for his work on the Iraq war.
He died at 62 due to liver complications related to a "wild-type" gastrointestinal cancer, his family said.
"Many know our dad for living a fearless and full life," his children Raha, Bianca, and Sabrina said in a statement.
"He met the cancer challenge with the same inspiring energy–his commitment to his full health and healing came with creative flair, he held presence and gratitude for the many wonders of everyday life, and he shared meaningful relationships with friends and loved ones, all across Manila, Jakarta, Yangon, Bangkok."
"Romy was a quiet man who let his images do the talking. The epitome of grace under pressure, Romy always took calculated steps to execute the perfect picture which spoke the truth," the Photojournalists' Center of the Philippines (PCP) wrote in a tribute.
"He is best remembered for his countless selfless acts that speak of his profound humanity – for the way he always offered a roll of film to anyone who needed it back then, for always worrying about the gear of others getting wet during rainy coverages, for never leaving anyone behind in a conflict situation, or for his generosity in mentoring young photographers. Friends and colleagues always found warmth and comfort in his presence," PCP added.
In a special tribute, National Artist Virgilio Almario penned a poem for Gacad that he posted on Facebook:
RETRATISTA
May mga nilikhang dalubhasa sa pagtimpla
Ng dilim at liwanag
Upang maipahayag ang angkop at tumpak
Na antas ng adhika niyang katotohanan—
Ang buklod ng nilulunggati at ang minimithi,
Ang pagbubukod ng mithi sa nilulunggati—
Sa bawat magkahubog na larawan.
Mangangatha ng mundo,
Ang mundo ng masalimuot na mga dilim at liwanag,
Ang mundong
Sinikap niyang bigyan ng mga anyo at anino
Sa mga retrato ng kaniyang sariling pagdanas
At pangangarap.
Dahil batid niya, pagkatápos ng lahat,
Ang katuturan ng kaniyang búhay
Ay nakasalig sa talim ng pag-usig sa dilim,
Sa hinahon ng pagbuklat at pagtuklas sa liwanag,
Sa sining at timpla ng katapatan
At mga balintuna ng kaniyang iniwang mga larawan
Para sa atin.
~ Para sa alaala ng kaibigang Romy Gacad
~ Rio Alma, 31 Oktubre 2021
But what did Gacad himself think of his body of work, and how he would like to be remembered? In a 2016 interview with I-mag Photography, he said:
"That my photographs told stories that changed lives."