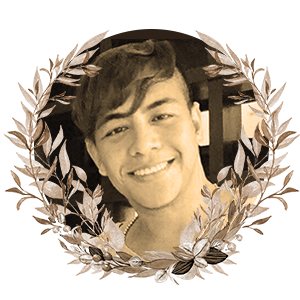 Beloved and respected makeup, costume, and prosthetics artist & stylist
1974 – 2020
JUVAN MOLINO BERMIL (1974-2020) was a treasured artist in the Philippine filmmaking industry. Everyone who worked with him grew fond of him because of his work ethic, kindness, humor, and generosity. Assistant director and acting coach Bombi Plata described Bermil the way many cast and crewmembers with to remember him:
"Juvan epitomized the qualities of Filipino filmmaking—being able to find the energy and reason to laugh in the middle of adversity. His was a great representation of the energy of the whole team. He's very much missed in the industry."
Bermil was a multi-talented artist. Aside from being an award-winning makeup artist, he also created costumes and prosthetics, was a stylist, and occasionally worked as a choreographer, dancer, and actor.
He began his work in film as a makeup artist for the drama Caregiver (2008). From then until 2020, he worked, often as head of the makeup department, on 39 more films—25 of those won in various film festivals locally and internationally. The 2014 horror flick Kubot: The Aswang Chronicles 2 won for Bermil, along with Charles Albert Alabado, Best Makeup at the 2014 Metro Manila Film Festival.
Certainly one of his more memorable projects was the 2016 film Ignacio de Loyola, a biographical account of St. Ignatius. A production of the Jesuit Communications Foundation and directed by Paolo Dy, Ignacio was filmed in Spain with a lean all-Filipino crew and an all-European cast. For this film, Bermil wore three hats: costume designer, hairstylist, and head of the makeup department. His hard work was all worth it.
Ignacio went on to become the first Filipino film to win Best Film at the 2017 Mirabile Dictu International Catholic Film Festival held in Vatican City. Along with the script, actors, set design, and music, Bermil's costume design was mentioned as one of the factors that won the award for Ignacio. The film also reaped awards from local award-giving bodies.
In a reunion call, the film's cast and crew reminisced about Bermil. "Juvan was always working on set nonstop," said Javier Godino, who played Xanti, Ignacio's cousin. "He was so talented. With little things, he could create worlds. He had a stunning imagination. Juvan was very gifted."
Although work on the Ignacio set was undoubtedly exhausting, Andreas Muñoz, who played Ignacio, did not remember Bermil complaining about anything. "I'm so glad I met a person like [him]. I learned so much from him."
Paolo Dy, the film's director, said, "You are always told in the film industry to work as if it's the last film you'll ever do because someday it will be. That's what Juvan always did. He gave everything in all that he did. Diving into working in three departments for our film—on one hand, it was crazy; on the other hand, it was reflective of the faith he had on his team. He gave everything he had because he knew we would be there for him."