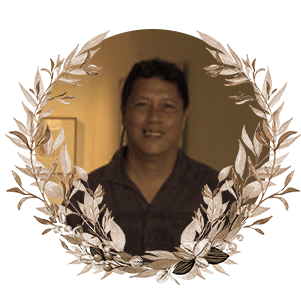 Graphic Designer and Arts Manager
__ – October 14, 2020
Manuel G. Chaves, Manny to friends and colleagues, was best known as a graphic designer. As executive director (ED) of Green Papaya Art Projects, he helped define the trajectory and enriched the programming of this independent initiative that provides a platform for artists for intellectual and artistic exchanges and collaborations.
Chaves designed and co-authored, with Philippine literature grande dame Gilda Cordero Fernando, a book entitled Pinoy Pop Culture, published in 2001 by apparel retailer Bench to celebrate the company's anniversary.
Among many exhibitions, Manny organized and designed the solo exhibitions of actor and director At Maculangan, Filipino Asian modern and contemporary artist Lani Maestro, award-winning painter and sculptor Louie Cordero, conceptual artist Gary-Ross Pastrana, director Pablo Biglang-awa, and exhibition designer and scenographer Gino Gonzales.
Chaves also started Small Screen Cinema, a weekly film screening program that once featured Terrence Malick's seminal film Badlands. According to Green Papaya Art Projects' current artistic director, Norberto Roldan, Manny's most memorable program was "Amplified Assemblage," that combined live music performances with video screenings, bringing together non-mainstream musicians with local short filmmakers.
He passed away last October 14, 2020.
Manny, along with Donna Miranda, co-founder of Anatomy Projects, a series of shows employing independent contemporary choreographers and dancers, is credited with widening Green Papaya's programming. The group has evolved into a community of people from several fields, with an audience and network that spans the United States, Australia, Southeast Asia, and Europe.